Alan Martin
The experience & knowledge joined with the social and educational skills of Alan are supporting the team and the Real Madrid Foundation Football School groups for continuous development and improvement!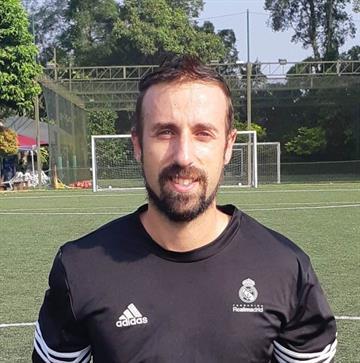 Alan Martin
Coach
After many years as a footballer, Alan started coaching various amateur teams in Spain and England. Upon relocation to Singapore, he joined the Real Madrid Foundation Technical Academy in 2014. Alan currently holds UEFA 'A' Licence and AFC "C" Licence.
Alan served as an educator and coach for Real Madrid Foundation Campus Experience in Singapore and Indonesia. Besides Singapore, Alan has also coached in countries like Indonesia, Malaysia, Vietnam, Thailand, UK, and Spain.
Gallery