Rafael Palacios
Having been with the Technification School since its inception, Rafa has been instrumental in its establishment and consolidation of our soccer and educational model in Singapore.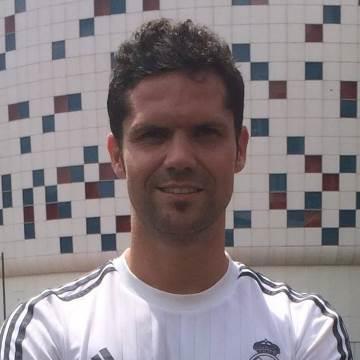 Rafael Palacios
Assistant Technical Director
Having started his coaching career with the Real Madrid Foundation only 4 years prior to the inception of the Technification School in Singapore, it is a testament to Rafa's skills and qualities that he was tasked by the Real Madrid Foundation to support Ivan in developing a long-term Real Madrid Foundation presence in Singapore.
As a player, Rafa played as a midfielder in all age groups of Spanish Football up to the Spanish Third Division.
Rafa currently holds a UEFA 'A' Licence and he has experience coaching in countries around the world such as Spain, Saudi Arabia, Poland, Vietnam, Indonesia, Bangladesh, South Korea and Singapore.
Having obtained a Bachelor Degree in Sports Science, a Master's Degree in Sports Management and a Master's Degree in Physical Education and Languages Teaching, Rafa is also a qualified Fitness Coach and Senior Personal Trainer.
Rafa believes in the importance of young players enjoying the learning process as they go through the football development. 
Gallery