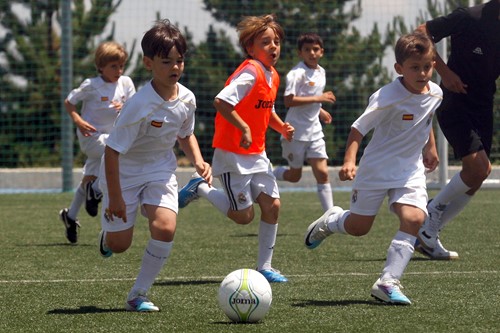 Our month-long Real Madrid Foundation Football School Values League emphasizing competitive excellence & character development is now open for sign-up by external players.
In last month's league, 12 trophies and medals were given out to participants as individual accolades of achievements in performance and conduct.
The Sunday Matchdays of the Values League are held weekly 8-9am at Rainforest Sports Hub, 2 Turf Club Road (Bukit Timah). This fixed timeslot allows families to plan their Sundays with ease.
Join our community in this thrilling Values League!
Ages 7-14.
Individual or groups may register. More appropriate for intermediate and advance players.