The RainForest Sports Hub (Turf City)
Training available: Kids/Youth (Tue 5-6/6-7pm, Wed 5-6/6-7pm, Thur 5-6/6-7pm, Fri 5-6/6-7pm, Sat 5-6/6-7pm, Sun 9-10/10-11am)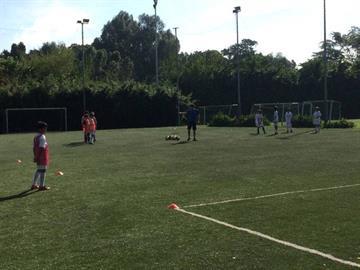 Turf Club Bukit Timah
About TURF CLub
A quality and well-maintained facility replete with amenities that ensure an enjoyable time for players and family -- many football pitches of various sizes to suit our various age groups, comfortable resting spaces under gazebos for parents, ample parking space, free Wi-Fi, vending machines and a snacks and beverages stand.
In addition, a short walk away is The Grandstand which provides more F&B options and even the chance to get some marketing done while your child is training.
Address
2 Turf Club Road
Singapore 287988
Please refer to the map above for specific location or click address to access google map.
Training Sessions