Join our "Girls only" program NOW
You can now benefit from the best coaching in Singapore in a GIRLS ONLY program!
After 5 years in Singapore, we are finally ready to launch our GIRLS Football Program. 
As you may know,  it doesn't matter how good a training methodology may be on paper, you need the right people to apply it in the right way.
When it comes to the right coach for your child, you want somebody who does not merely follow a training guide and conducts training by "the book" (as is often said).
Our coaches have the experience and expertise to recognise the unique traits of your child and bring out the best in her. They also have your child's long-term best interests, both as a footballer or individual, at heart and will keep him/her on the right path and not get distracted by quick results.
We have now 2005, 2006, 2007, 2008, 2009 & 2010 groups where we welcome all the girls to join and try.
Depending on her level, we can propose different groups:
In the case of experienced players they can have the challenge training with experienced groups and also the Girls training to find friend who share an interest and have fun
Beginners can join  the Girls training only and enjoy while learning sport and values!
If you have any further question, send an email to info@frmsingapore.com or register for the trial here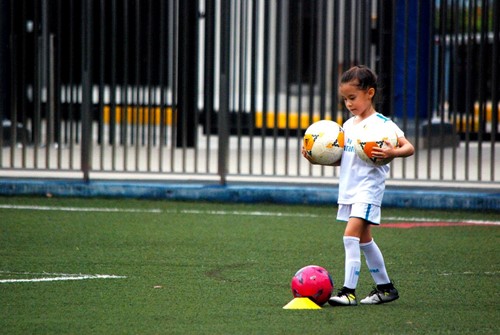 Training options
Our training options are: