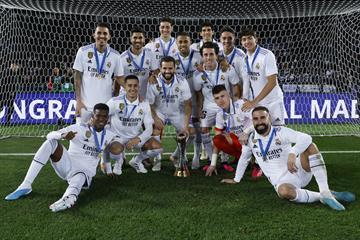 FRM Singapore Summer 
Galácticos 
Tournament 2023
"With children, we never have to prioritise the result of the competitions, and we should use the competition not as an end but as a way to educate our students."
- Gordillo (Former Real Madrid player | 1992)  

As part of our 10th Anniversary in Singapore, we are excited to bring you the inaugural Galacticos tournament that will be held on 25 June 2023 in Singapore! The Galacticos team of Real Madrid made history by players who carried themselves well on and off the pitch, by holding true to the values cultivated by all players of Real Madrid. It will be a day of fun, with exciting matches and attractive prizes to be won.
This tournament will be for players already training with us, as well as external players that would like to join us, for the categories below:
U8: Born 2015 / 2016, 9-11am
U10: Born 2013 / 2014, 5-7pm

📆 Date: 25 June 2023 (Sunday)
⌚️ Time: as above
📍 Venue: FRM Singapore Kallang Venue