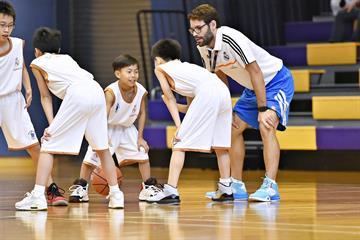 The European Basketball powerhouse is coming to Singapore! Real Madrid's Basketball Team, though not as well-known as its football counterpart, enjoys a legacy that is just as illustrious.
It shares the accolade of winning the most European and the most Spanish championship titles. Spain is second in FIBA World Ranking, just behind USA.
Join us over this Winter Holidays at the inaugural Real Madrid Foundation Basketball Clinic held in Singapore! The Clinic will be conducted by a Spanish Coach hailing from Madrid. 
Singapore Basketball Centre
601 Aljunied Avenue 1 Singapore 389862 (near Paya Labar MRT Station)

Ages 7-12 years old

2 Days Clinic, 19th to 20th December 2022, daily 9am-11.30am
3 Days Clinic, 21st to 23rd December 2022, daily 9am-11.30am
4 Days Clinic
, 19th to 22th December 2022, daily 2pm-4.30pm
______________________
______________________
For more info, contact us at 9176 1870 (WhatsApp activated) or info@frmsingapore.com.
*Do note that separate forms should be submitted for each player.