The Yard @ Joo Chiat
Training available: Kids/Youth (Tue, Thurs & Fri 5-6pm/6-7pm, Sat 8.30-11.30am, Sun 9.30-11.30am)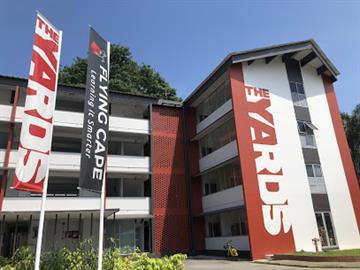 The Yards @ Joo Chiat
About The YARDS @ Joo Chiat
Situated at Joo Chiat Place, this newly revamped space now called The Yards is a place of great heritage. 
Spread across 184,000 sqm of space, the Yards has developed into an all-inclusive learning environment focused on arts, dance and drama (and now football!) with activities suitable for all age groups.
Address
396 Joo Chiat Place Level 1, The Yards, Singapore (428084)
Please refer to the map above for specific location or click address to access google map.
Training Sessions
Developmental U6 and U8 Team Castilla trains Tuesday and Thursday 5-7pm
Technical training on Tuesday/Thursday/Friday Evenings and Saturday/Sunday Mornings