White Friday Madridista 2021
We have great offers for Real Madrid fans in Singapore, so take advantage of them!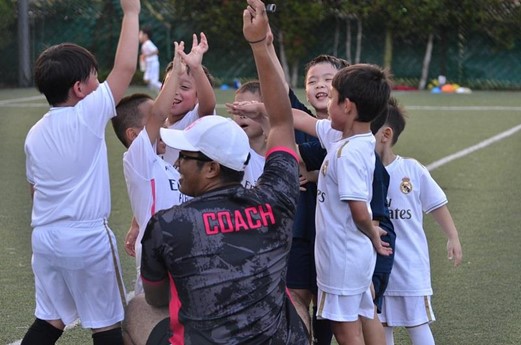 Experience Training with Real Madrid Foundation Football School!
Our Football School provides a nurturing platform for young players, up to 17 years old, to develop their abilities and passion for football while having fun and cultivating their social skills. The same platform support competitive players to sharpen their skills in a nurturing environment that stimulates team and personal excellence.
Real Madrid Training Kit
20% off for all fans
+ 10% more for Madridista card holders
Until 30th November 2021, all registered fans of Real Madrid training with us for the first time will receive discount on the Real Madrid training kit!
To enjoy promo discount:-
-For all fans, quote promo code "HALAMADRIDNOV21" under Additional Details.
-Only for Madridista card holders, quote promo code "MADRIDISTANOV21" under Additional Details. Bring your Madridista card for verification during trial. 
WhatsApp Us at 9176 1870 for more info.
Terms & Conditions applies.