Real Madrid Foundation Football Camps
A comprehensive program that aims to motivate and develop the skills of young football players through a unique training and education methodology supervised by a professional Real Madrid Foundation coach hailing from the famed Real Madrid Sports City in Spain.
Contents & Methodology
Our football camps are a unique opportunity for young football enthusiasts to learn and improve their skills while experiencing the values and philosophy of Real Madrid Foundation Football School. The camps are organized with the aim of promoting values, social integration and healthier lifestyles through sport.
The football camps are designed for boys and girls between the ages of 5 and 16. The camps offer a comprehensive football program led by our technical director and his team of professional coaches who use the same methodology and techniques used by the Real Madrid football club. The training sessions focus on technical skills and physical fitness, with an emphasis on teamwork, respect and fair play.
In addition to football training, the camps offer an opportunity for personal development, social skills, and cultural awareness. The participants have the opportunity to learn about the values of Real Madrid and to interact with other young people from different countries and cultures.
In short, our football camps provide a unique and unforgettable experience for young football enthusiasts who are looking to improve their skills, make new friends, and have fun in a safe and supportive environment.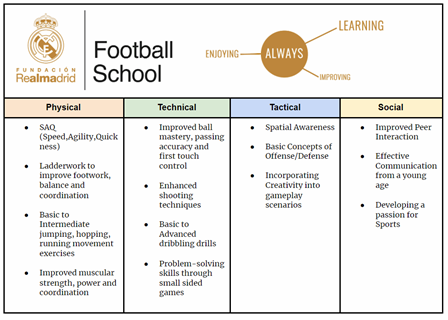 Our Coaches
Supervised by our Spanish Real Madrid Foundation Technical Director hailing from the famed Real Madrid Sports City in Spain, the methodology used in our camps is the same methodology used to train Real Madrid youth teams.
Where, When and How Much
Our football camps are conducted over 3 days, usually Tuesdays, Wednesdays and Thursdays, daily 9-11am. 
Prices
$168+GST.
We have basketball camps too! To find out more, visit https://www.frmsingapore.com/basketball/.
Organisers
The Real Madrid Foundation Football School in Singapore, an all year round soccer school based in Singapore for players aged up to 17 years old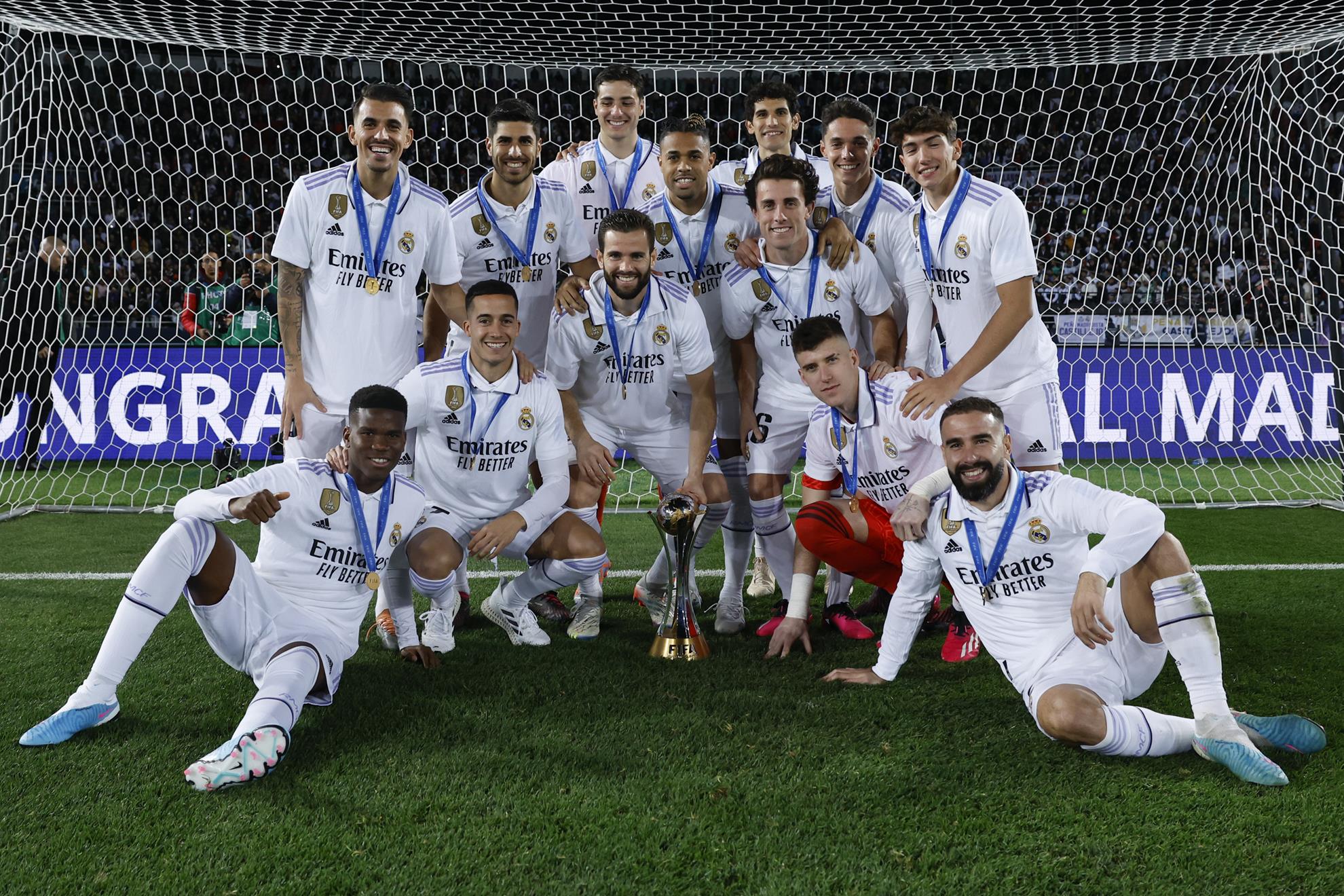 Intensive Training Camps
Also available ONLY at Turf Club@ Bukit Timah, are our weekly Tuesday, Wednesday and Thursday evening 5-7pm Intensive Training Camps. The Intensive Training Camps are weaved across our training sessions. Players could attend with friends or make new friends as they will be exposed to multiple training groups. With multiple groups offered daily, beginners and more advance players can be accommodated.
During the summer season, you can sign up every week until August!
Football & Multi-sport camps
While football will remain the core of our camps, we will be exposing various (new) sports to children aged 5 to 8 years old, developing their interest for other sports while simultaneously enhancing their physical coordination, balance, agility and social skills that are all synonymous with football. Our aim is to develop our camp players' values & motor skills that will transcend across all sports but most importantly, football.

Are you ready to enter the world of multi-sports?
Unique Exclusive Experience!
Would you like to join us for a 5 days Football Clinic this summer at the Real Madrid City Valdebebas, where the first team trains?