Our Football School caters for any player aged 6 to 17 years old. We offer two differentiated programmes (Team Training and Technical training) to accommodate to your time availability, previous experience, ability level and time you want to dedicate to football. 
Are you a dedicated footballer?
Train at least twice a week (weekdays), commit for the entire season and be part of a group of players to whom the coach will lead to achieve annual goals. Team players are offered match opportunities.
We have teams for players born 2012 to 2002.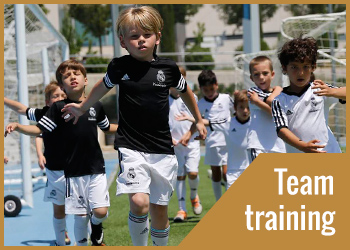 Players are grouped primarily by age while certain participants may be invited to play up. Age groups applicable from 14 Aug 2018 to 15 Aug 2019 are:
 

Available for

Age group

Years of birth

Team Training

Technical Training

U7

2012

yes

yes

U8/U9

2010 and 2011

yes

yes

U10/U11

2008 and 2009

yes

yes

U12/U13

2007 and 2006

yes

yes

U14/U15

2005 and 2004

yes

yes
Request a free trial for technification programme