Fútbol Match Sundays @ 8am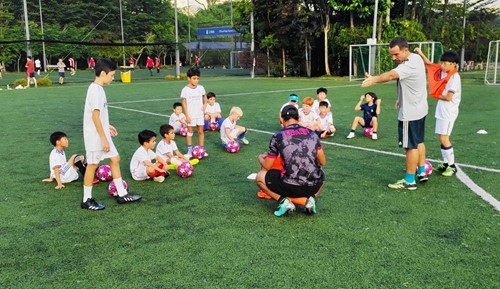 Through participation, players will experience match plays and learn how to compete in matches in any size match-ups. Suitable for beginners and intermediate players who wants to have regular match exposures.
Day/Time: Sunday, 8am to 9am
Venue: Rainforest, 2 Turf Club Road, Singapore 287988
Ages: Players born between 2015 to 2007 (7 to 15 years old)
And to top it off, why not bring your entire family (yes, daddies, mummies and younger siblings are welcome to join us) and enjoy some football with other families? There is something for the entire family at this fun-filled football event that will be held every Sunday!

Post your favourite family moments at the Fútbol Match Sundays on Instagram and tag us @frmfootballschoolsg. The best photo every week will win receive a token of appreciation!
See you on the pitch fellow Madridistas and friends!